Well tonight I tried my hand at proper injection casting. For those of you wondering what the hell that is, it's simply just sucking resin up in a syringe and injecting it into a mold! Simple!
My first attempt seemed to go sour as the resin felt very rubbery after I took it out. I found out later that that was due to my impatience and the casts actually hardened so woot to that! The second attempt went better, with more parts being filled and my syringe not being totally crapped out afterward! Here are the results (pictures aren't wonderful, but you get the idea)
Note: The flash has been trimmed already, not that hard. Many of the parts, however, need to be fixed with greenstuff. When I say many, I mean primarily the feet and hands which aren't a problem at all. All-in-all, I'm very happy with the way things are going out and plan to do many more casts tomorrow while I'm working on my long over-due Necron Commission.
Anyway, pics:
Still in the mold:
Out of the mold: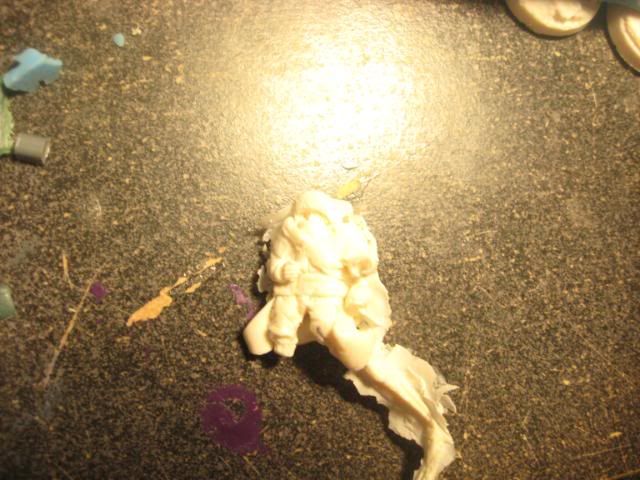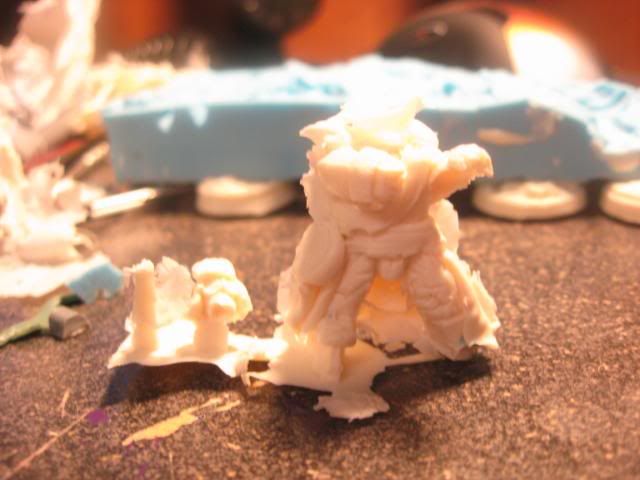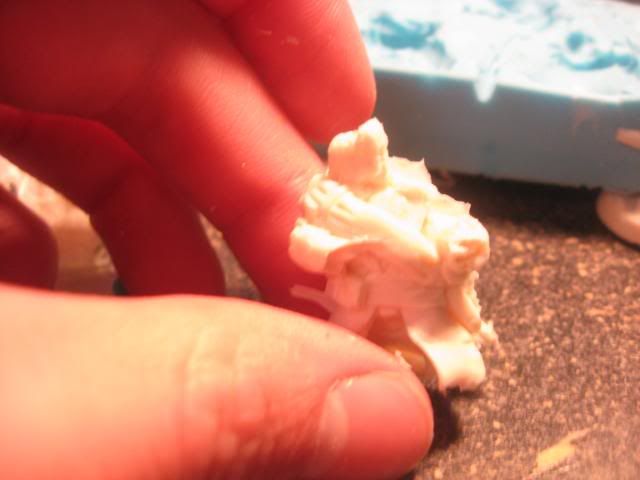 I'll take pics of the greens sometime later this week if there is any interest in them!