Well, we all are getting very excited about the Imperial Guard codex (and if you're not, get out of your cave already!). Dictator has gone through so many pairs of pants that he is now doing his laundry twice a day. But who can blame him?
Anyways, going through different 40k sites (like I do when I'm putting of actual work) I stumbled across this picture from user Chaosftw on Heresy-Online (
Click Here
for the thread).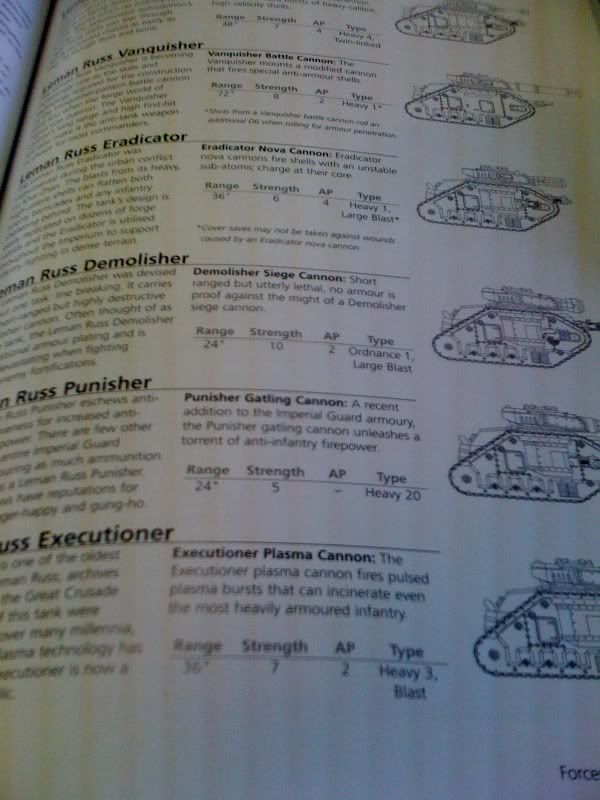 Careful, you might drool on your keyboard!
All those tanks have already been stated in rumors, but the validity of them is questioned by all those cynics out there (for good reason though!). Now we have tangible evidence of their inclusion in the codex and I am just SO EXCITED! I'm getting three Leman Russes in the mail later this week/early next through a trade that finally went through so expect some serious conversion. I'm thinking a Punisher wouldn't be out of the question, right?
So, what are your guys' thoughts on these tanks? Which do you think will be your favorite? What are your complaints about them?