My shipment of ProCreate arrived the other day so I began my Cadian conversions. I started off with my Mortar Squad and after converting them (which involved trimming down the shoulder pads and then blending that in with the soft armor plus extending the skirt to make it more like a greatcoat) I started painting them. The first team is done: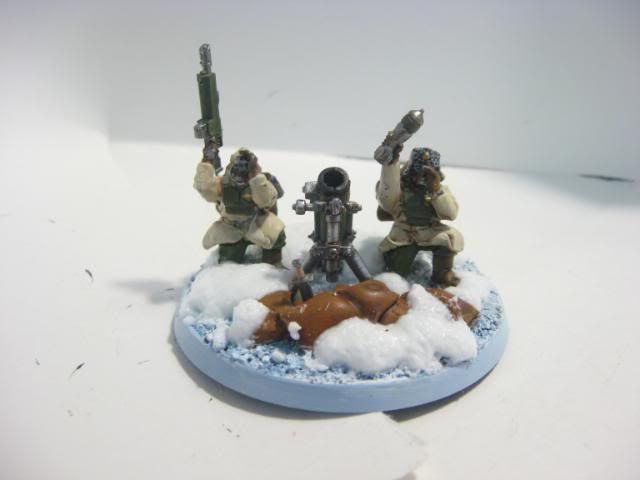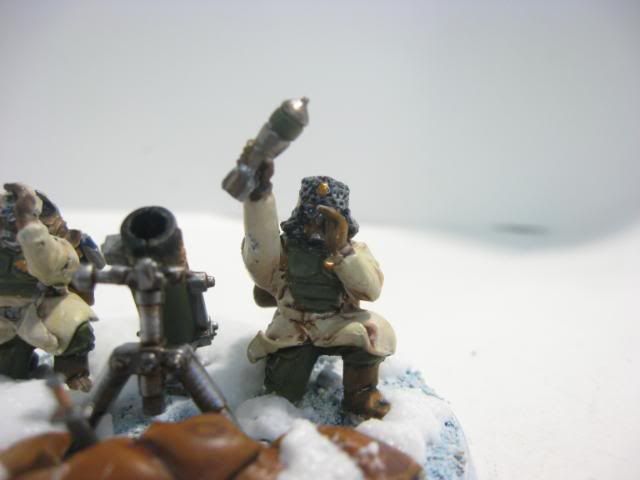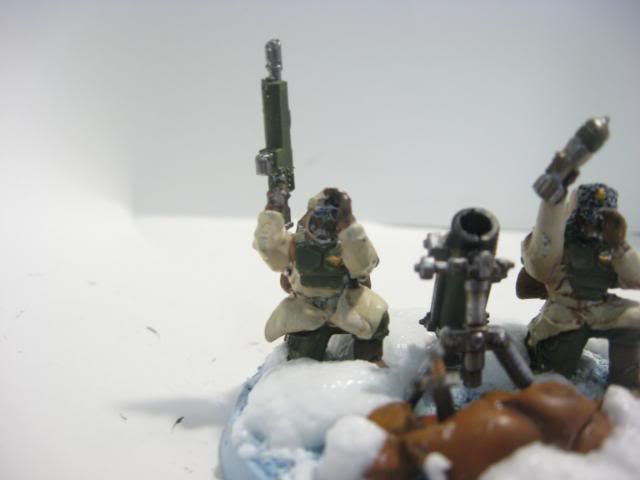 Alex and I are going to be in a 1000pt doubles tourney at the end of the month (500pts a side) so I will paint up my force for that in the coming weeks so expect many updates from me! Plus, that Death Korps prize from
the 25mm Warrior
should be coming in soon so that will be a great update there!