Alex here.
Just the other day kev's GS skills gave me the confidence to make a conversion of Guardsman Marbo so I could try him out in a game or two. After some minor GS work, plastic and resin cutting, and elbow grease (oh, so much grease) I came up with this model.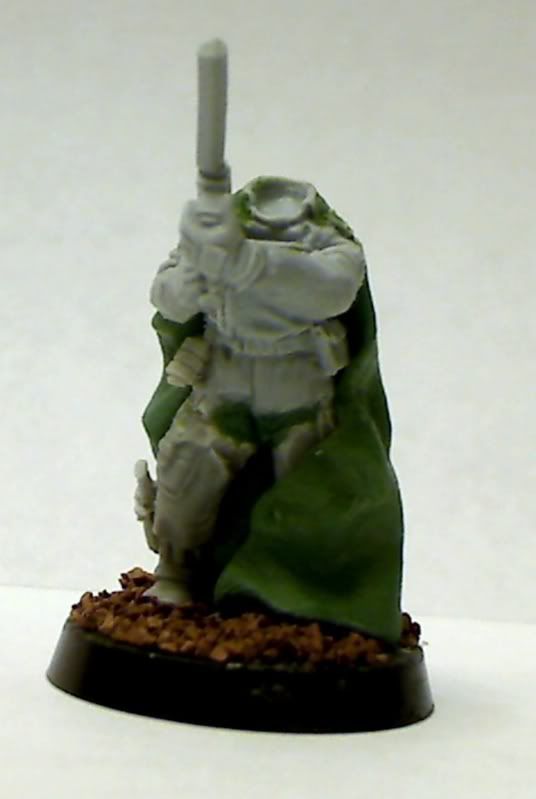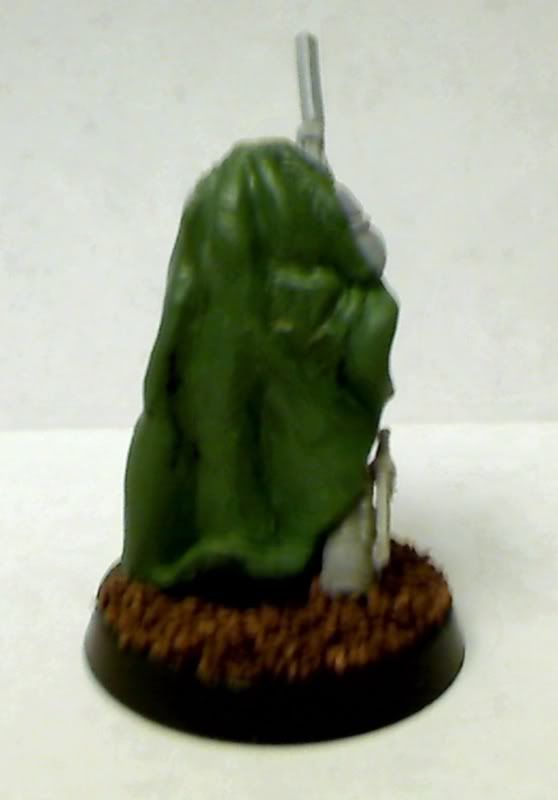 I think it is a pretty OK job for only my second time using green stuff. But I could always use improvement (much emphasis on always and improvement).
Obviously the model is missing a head so I thought I would ask the community of bloggers to help me in picking one out. Give suggestions (head from any sprue or model) and I will sort through them and make a poll shortly after. Thanks everyone!