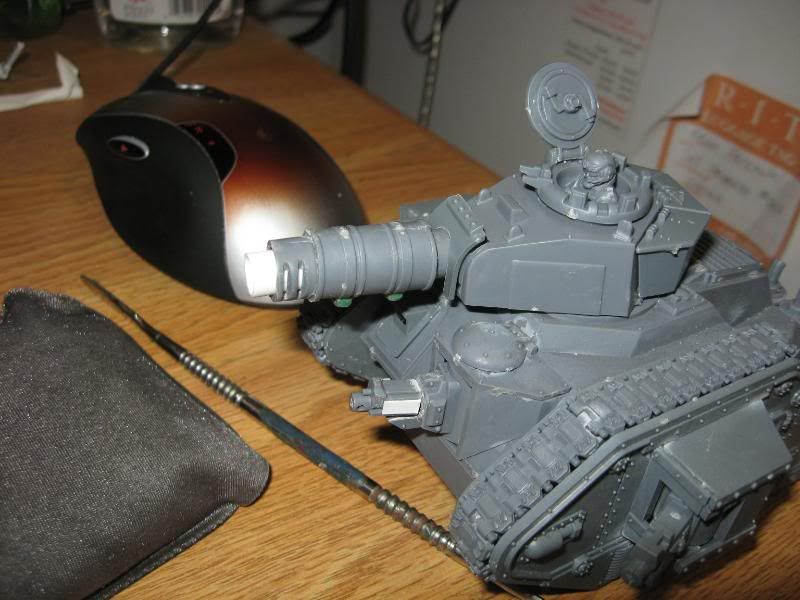 Hey everyone, Kevin here. I decided to do a tutorial on how I build a Nova Cannon for the new Leman Russ Eradicator. Obviously since there is, at the time of writing this, no Eradicator model we have to use our imagination. My idea is a basically a slightly longer and tapered version of the demolisher.
Here we go!
First, gather all your materials:
-Leman Russ Battle Cannon Turret
-Fuel Barrels (two of the SAME halves)
-A Pen
-Hobby Knife
-Hobby File
-Glue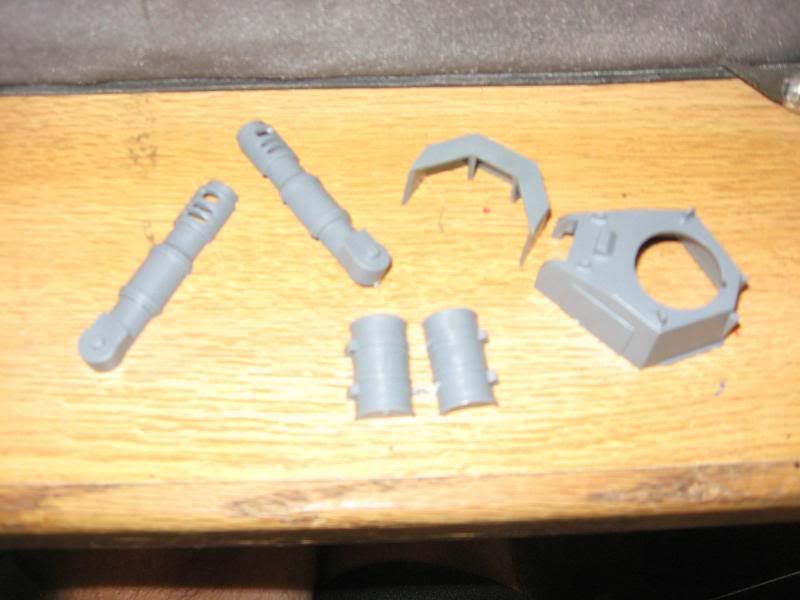 Take the two halves of the barrel. You will see these overlapping notches: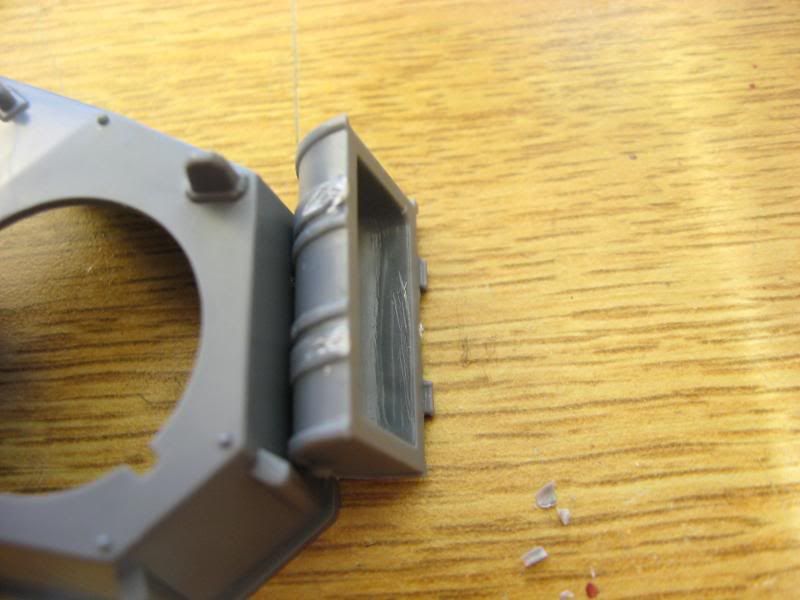 And cut them/file them down. They just prevent the two halves from going together.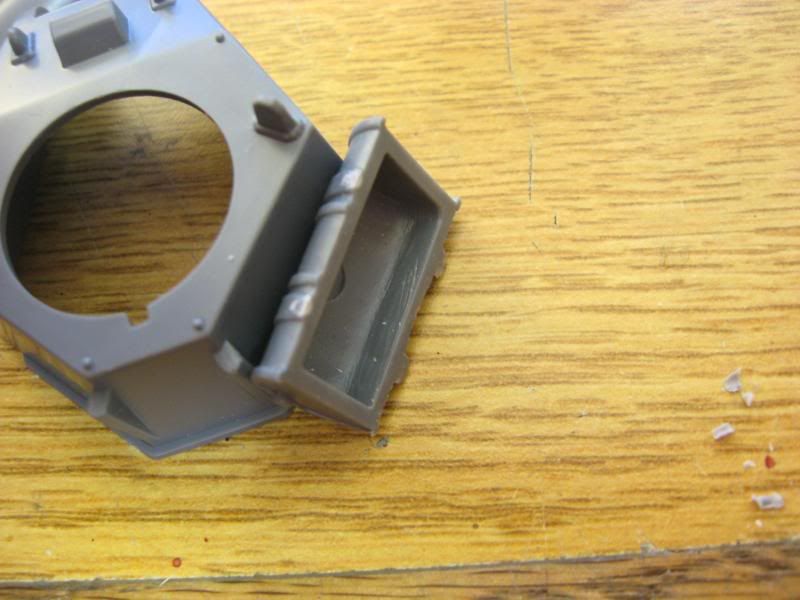 Now glue 'em! See those gaps? We'll deal with them later!
If you look at the tops and bottoms of this barrel now, you will see this weird circle jutting out which will prevent us from gluing anything flat down onto it: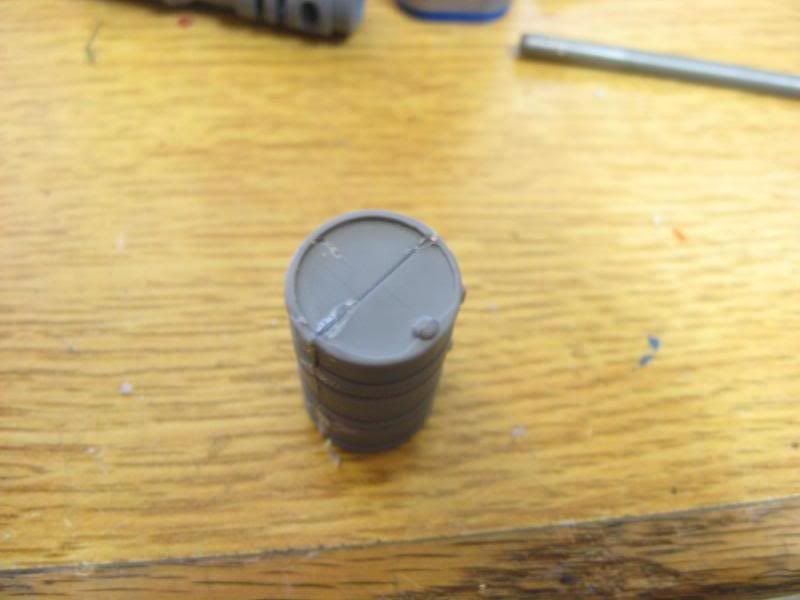 Just cut them off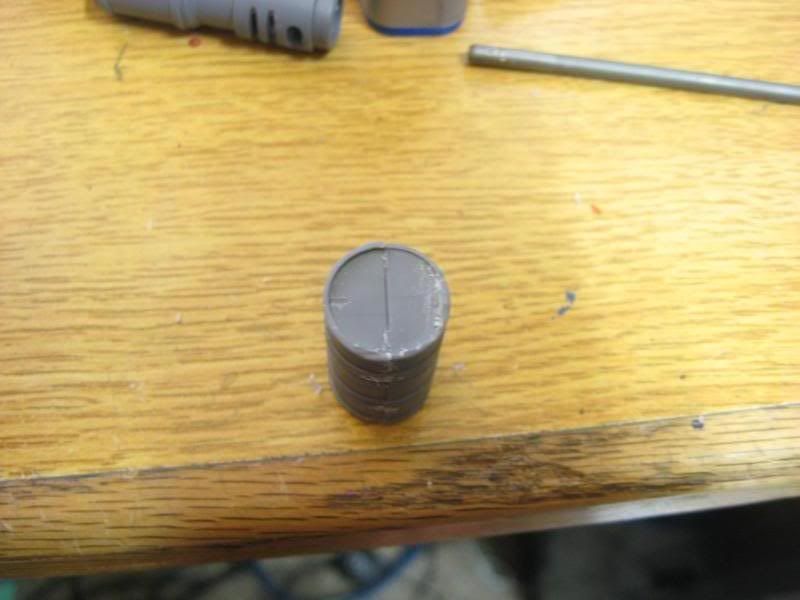 Next, grab your Battle Cannon and cut as shown (I suggest gluing the two halves together first. It seems odd, but it prevent you from accidentally bending the plastic out of shape):
File that smaller piece down so it is perfectly flat. Ok, good. Now take that barrel we made earlier and glue her on the end of this piece like so: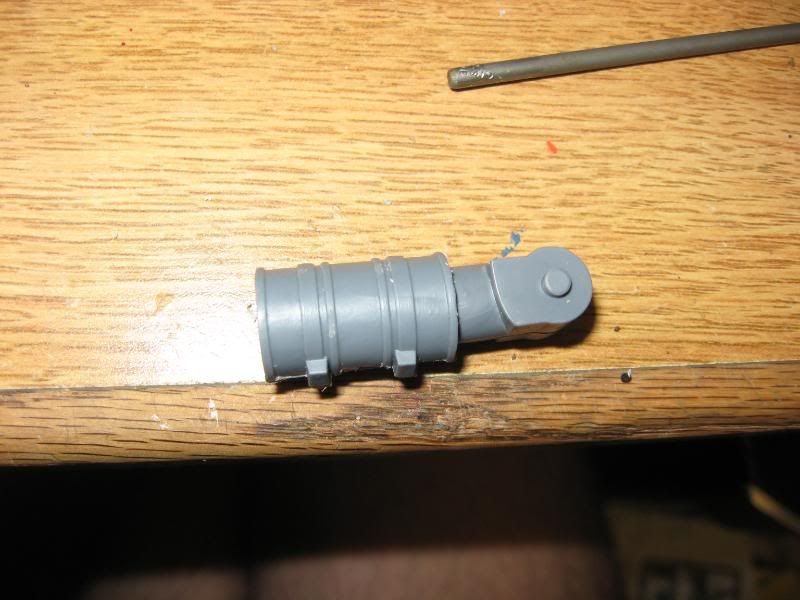 Now take the end of the original Battle Cannon turret and cut the end right off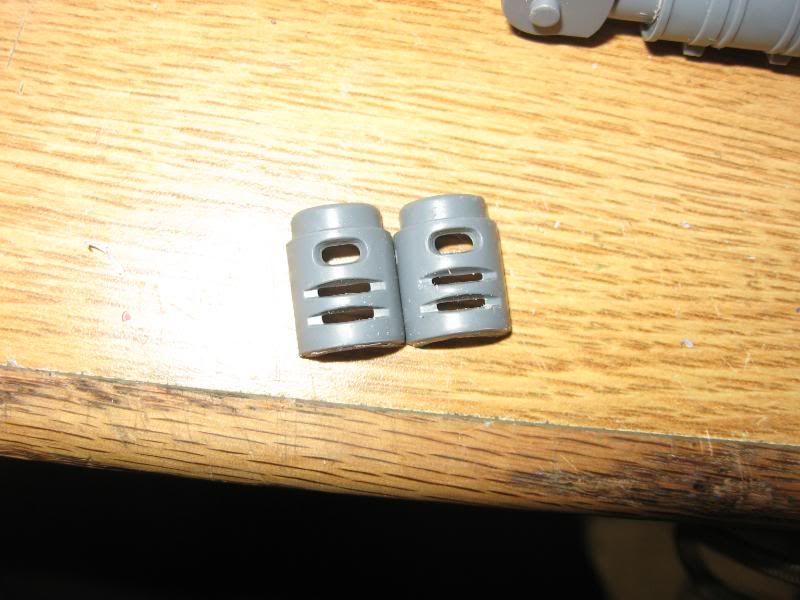 Then cut this piece even smaller, so we only have the two elongated air holes left: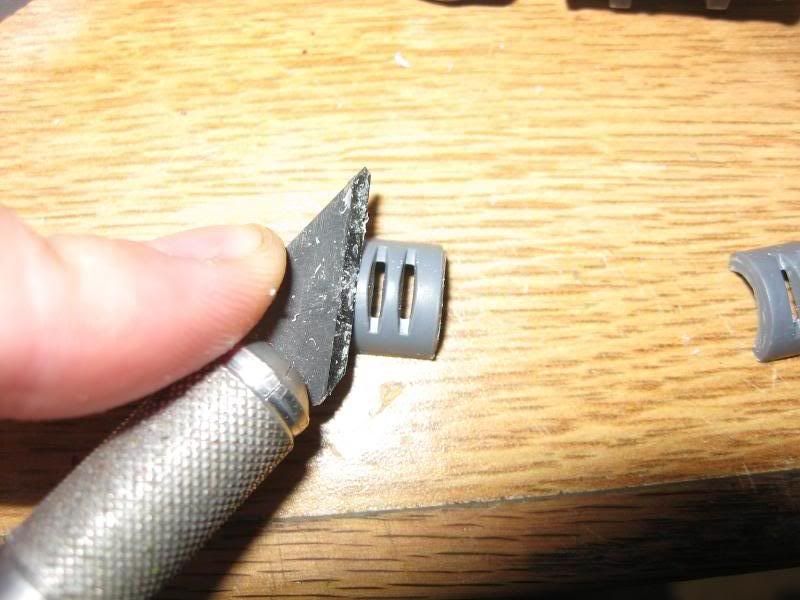 Now glue this to the barrel (I hope you can see where this is headed by now?)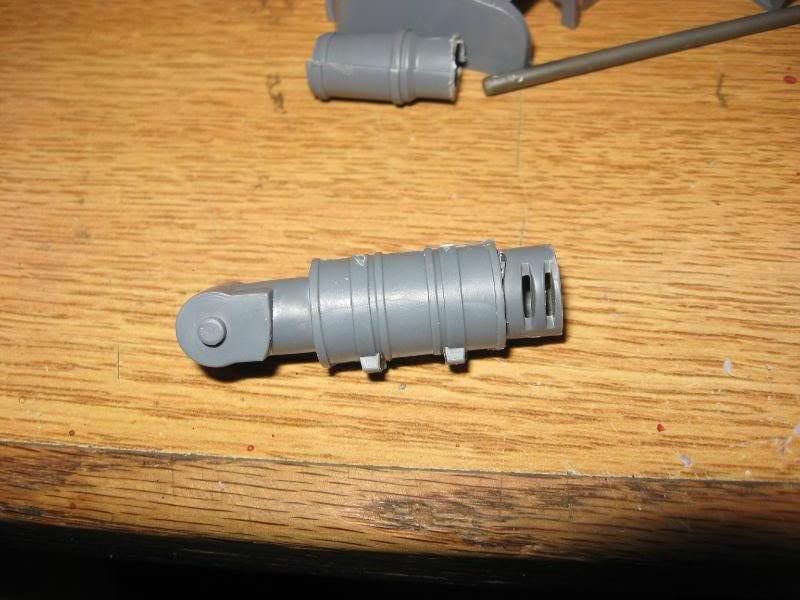 Ok...almost there...
Grab your pen. Now Kevin, you are probably asking, why the hell do I need a pen? Well what you're going to do is take everything out of it, the ink think, the ball head, everything. What you're left with is a round tube of plastic.
And guess what?
It fits into our turret!
Eye-up how big you want the end. Since it is a short range cannon (36") obviously make it rather short!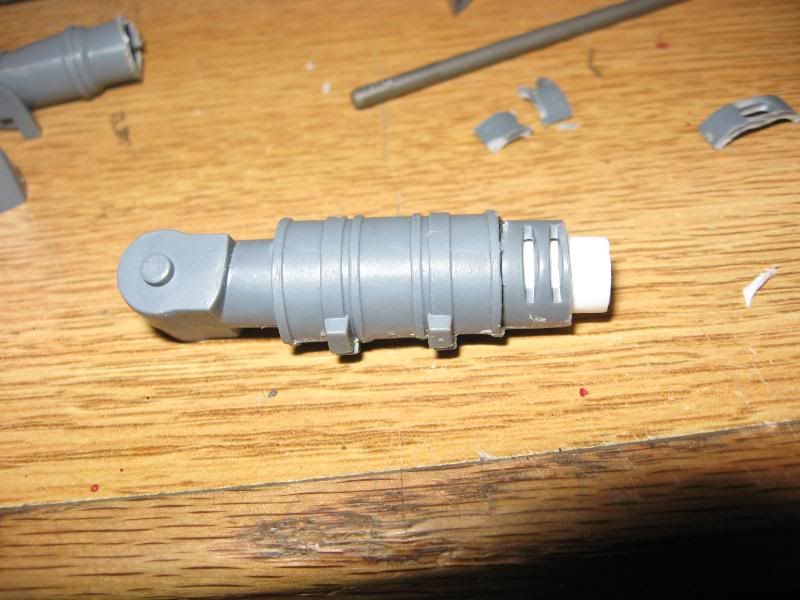 Ok, that's it for the gun, sort of. Remember those gaps on the barrel? Let's fix 'em up a bit...
Roll up two small things of greenstuff and plop them in the middle of the gap.
Then, using your sculpting tool (your finger works fine) spread it out. Remember to moisten whatever tools you're using so the greenstuff doesn't stick to them!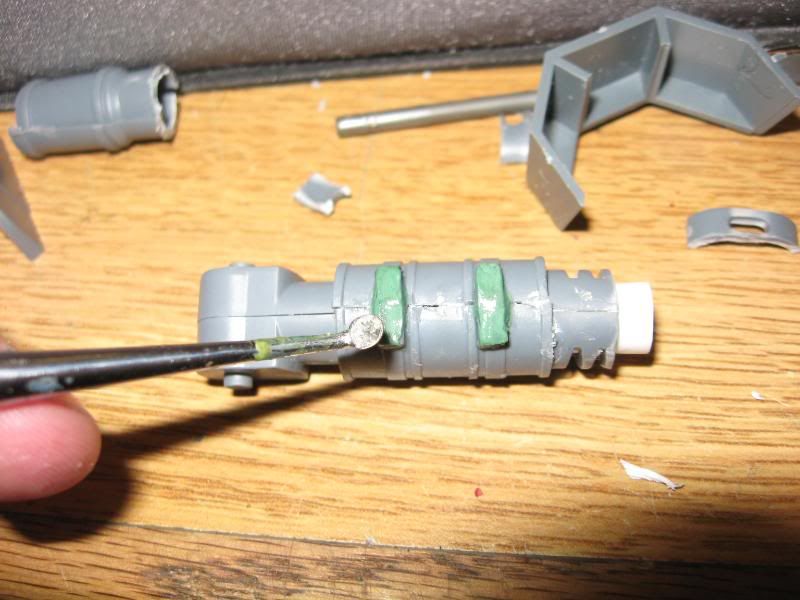 Assemble your turret....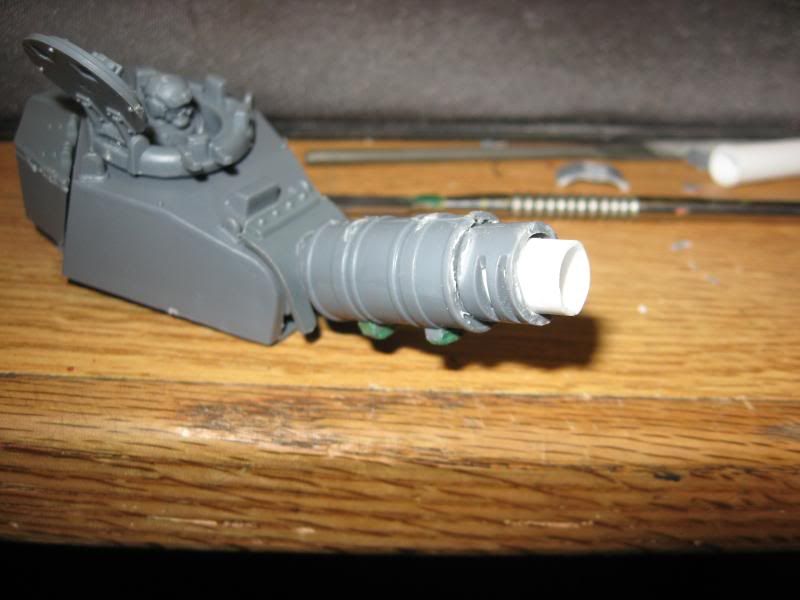 And now you have a Leman Russ Eradicator, congrats!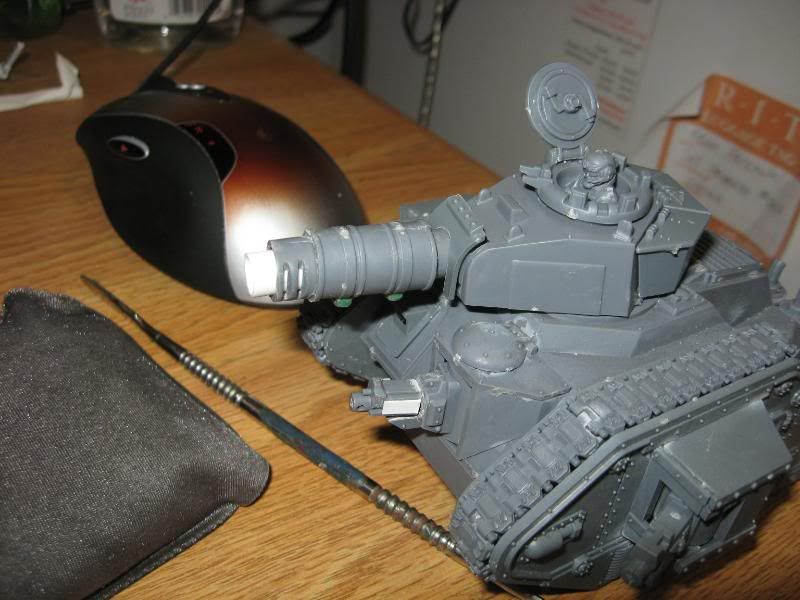 That is just my personal take on the turret, and I really hope some more tutorials/ideas pop up as more and more people get their hands on the new Imperial Guard codex.
Hope you guys enjoyed this little tutorial!