Hey guys, it's Kev. I posted that Leman Russ Vanquisher earlier but kind of stopped working on it. I don't know why, it was just kind of... "meh". Then on
John's Toy Soldiers
I saw a pic of the new IG codex that had a wonderfully painted Valhallan Leman Russ. So, using that as inspiration, I decided to re-paint my tank. Originally I was going to wait until I finished this thing to post it, but Alex really wanted to see it and, quite frankly, I probably won't finish it for a few weeks because I have a lot of crap i have to do. So here is the PIP of the newly painted Vanquisher: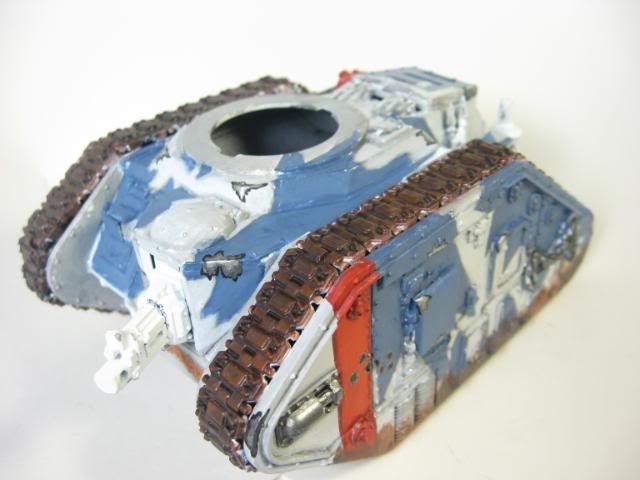 I haven't gotten very far with the turret yet, so I left it off.
Hope you guys like it!