Finished up my Ironclad (I name him Thor. Long story but involves me listening to "
Twilight of the Thunder God
" by Amon Amarth*). I tried two new things to some success... first, I tried to bled the purple on the armor in the same vein as the
Salamander Ironclad on the GW website
. The other thing was that I only did NMM on the model's metallic part. I've done this before (a model having no metal paints used) but never to a scale this large. Usually it was confined to guardsmen (my
Commissar that made it to the Chicago Golden Demon Finals
being a good example). In the end, while the effects are certainly not perfect, I am incredibly happy with the way everything turned out. If I had to pick my favorite parts of the model, it would have to be the searchlight, the leg armor, the skull/cross thing on the left armor plate and the purity seal. Anyways, onto the pictures...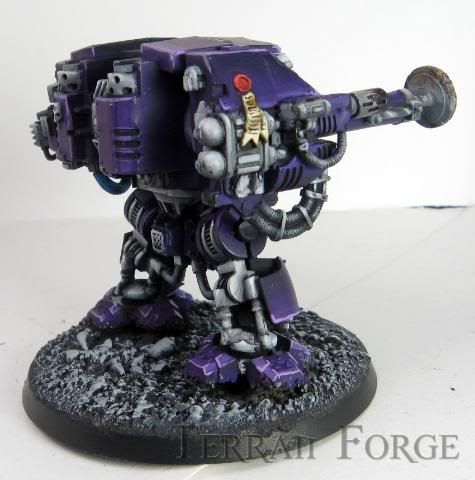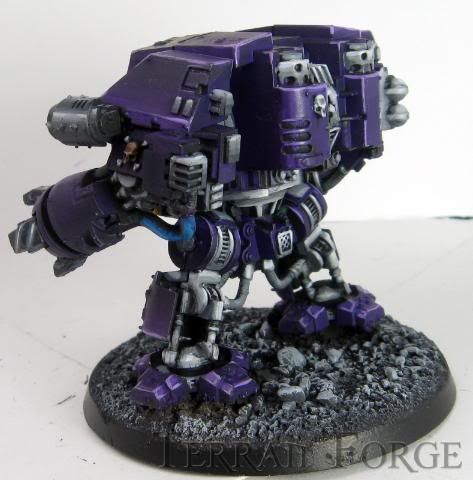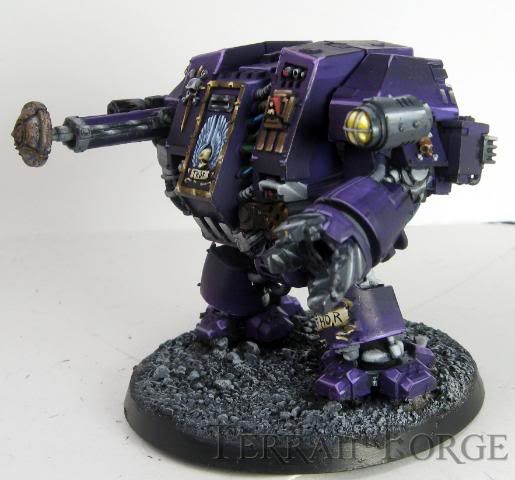 *One of the lines in that song is "Thor, Odin's son, protector of mankind" so I figured naming him Thor and referencing the song, people would make the connection with Space Marines = protectors of mankind. :p