Hey everyone,
I am posting some grainy chalky pictures of my freshly painted chimera. Perhaps I will take better pictures tomorrow when I am less lazy and not so busy assembling the demolisher/punisher/executioner. Either way, here it is!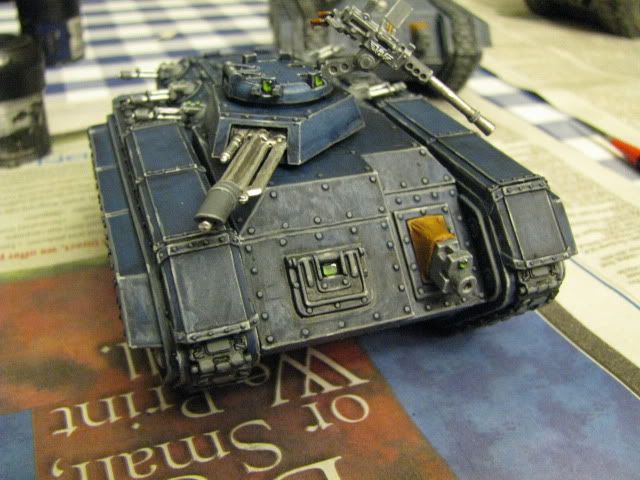 Brother Chimera (old style)
Tomorrow will be some pictures of the demolisher/executioner/punisher!