Ron asked all the
From the Warp
members to send them a description or link to a post about the worst of our modeling/painting endeavors. I am doing the latter.
When I first started the hobby (not too long ago, admittedly. Bought my first box in March of 2007) I played an Angels of Absolution army (an off-shoot of the Dark Angels). Bone, as I quickly discovered, wasn't the easiest nor fastest thing to paint. At times I would be very patient and be able to add depth to models to make them at least half-way decent and at others I would just want to paint them and forget them. One such example is my old Company Master and Command Squad. Back then it didn't seem so bad, but looking at them in my figure case I always think to myself "What the hell was I thinking when I painted this squad?!"
And here that squad is: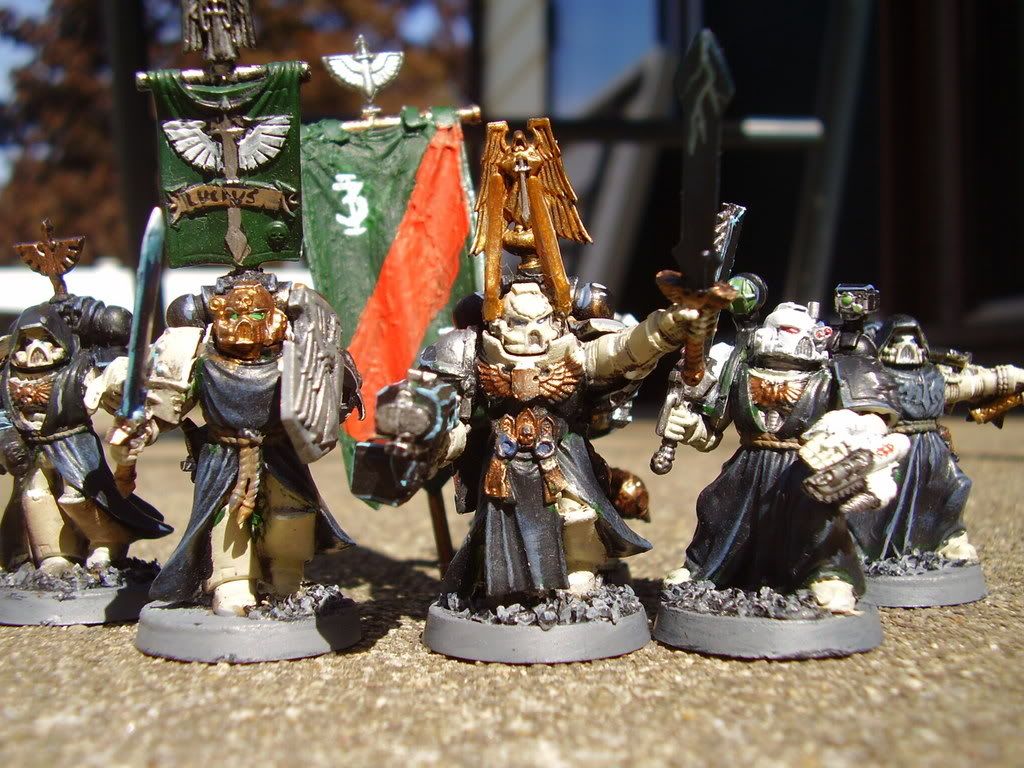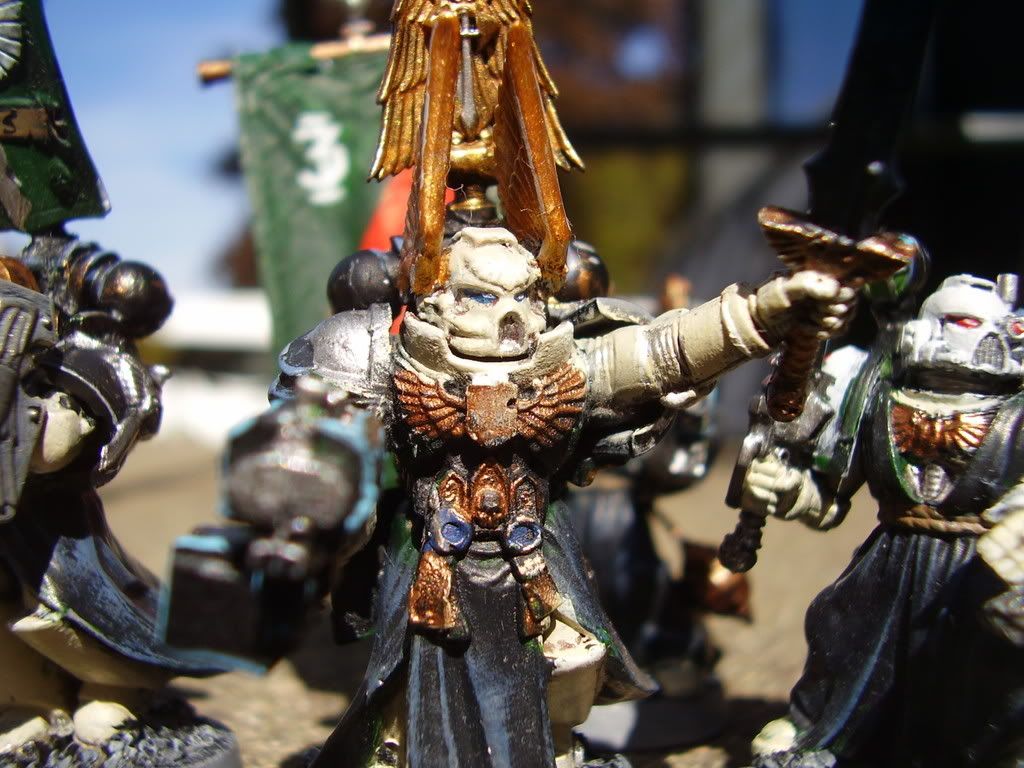 It's kind of uplifting to look at these pictures because to think that in just a few short years I was able to up my skill from that squad to a something like my
Khan
model and my
Golden Demon finalist Commissar
!