Kevin here, bringing you an incredibly non-40k related post:
I pre-ordered Dream Theater's new album Black Clouds and Silver Linings (the special edition 3-disc set). DT said on their
homepage
, though I can't find the news post, that a limited number of people who pre-ordered it would receive the lyric booklet autographed. My CD came the other day and it was just a plain old booklet, no autographs, but I didn't care because it was a great album (the instrumental tracks on the third disc are really cool). Today I got a small parcel in the mail, opened it and saw this (click for larger image):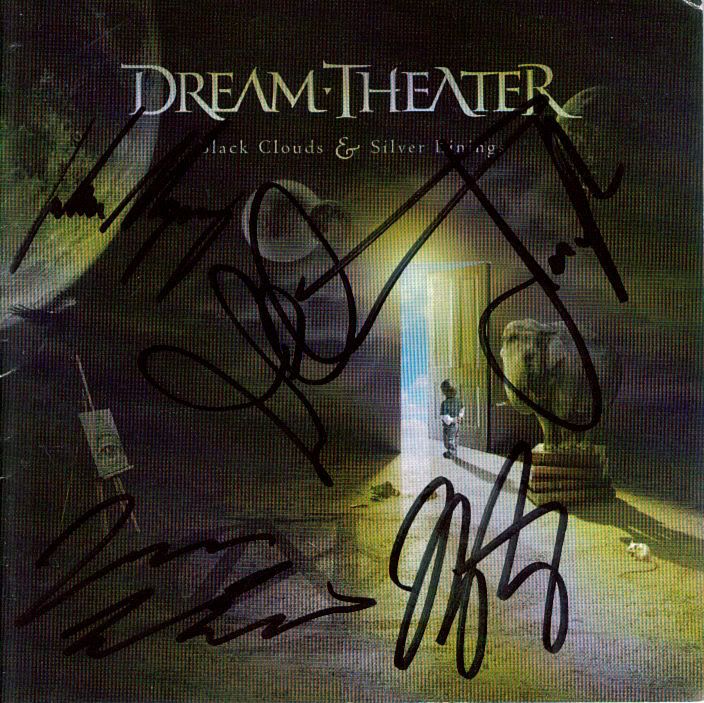 OMFG OMFG OMFG OMFG OMFG!!!!!!!!!!!!!!!1111111oneoneone11eleven!!1111!!
For those of you that don't know, Dream Theater is my all time favorite band and I idolize each member for their musical skill. A dream of mine is to sit down with, at the very least, Jon Petrucci over a beer discussing music. Anyways, I got the next best thing, all of their autographs!!
And so you know who each autograph's is: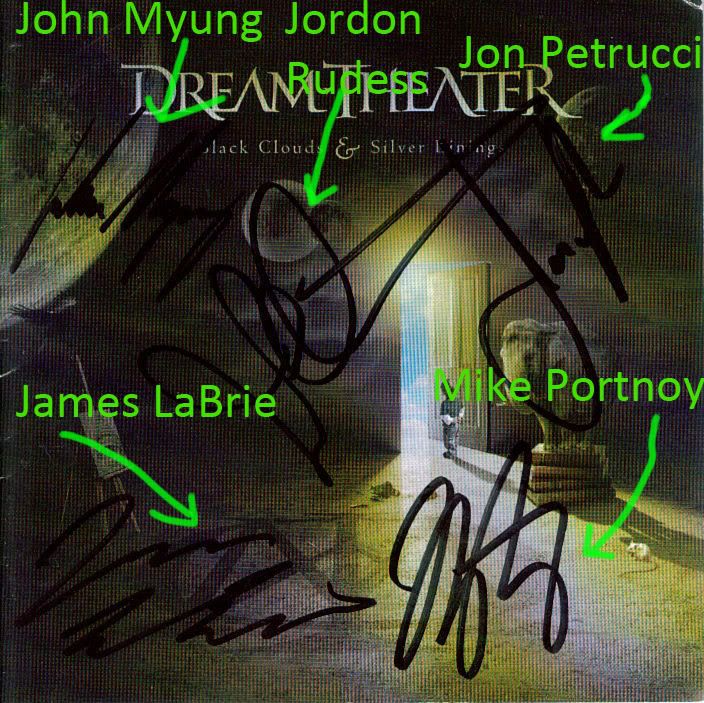 To say I'm happy would be a gross understatement. This is one of the coolest things I've ever gotten.
That is all :D