As promised by Twitter (updates over there, on the right) I would post up the big-ass piece of Titan terrain Alex and I built and painted the other night. Not counting dry time, this probably only took us 4 hours to build and paint which is pretty awesome. Then again, the titan body and head themselves were already built before we dove into this project (I built a full titan last year which then got crushed by multiple things, including my foot). Anyways, here it is:
Size comparisons: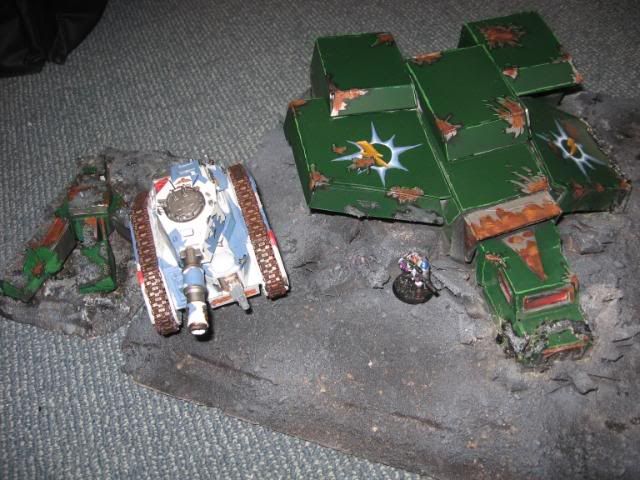 I also added an extra touch to the Titan foot (rust):
Slowly Alex and I are getting a battlefield with appropriate Terrain. Woot!