Hey Everyone, Alex here
Kev and I have been working on a lot of terrain lately so that we can have nice looking games (no coke bottles, books, or pieces of paper anymore). So today I finished up another terrain piece for the table. Here it is!
Ruined Church or something...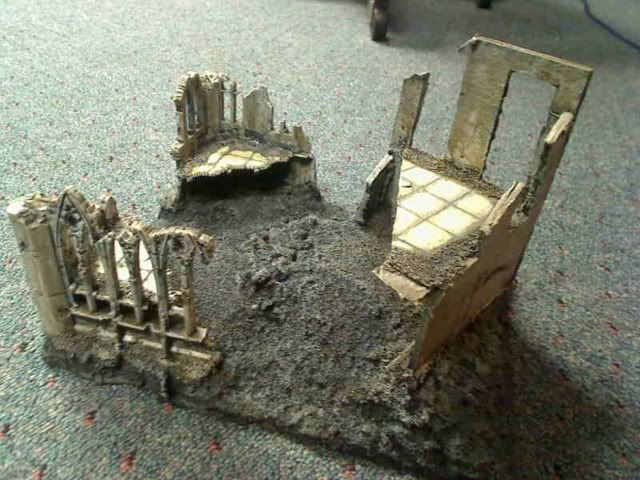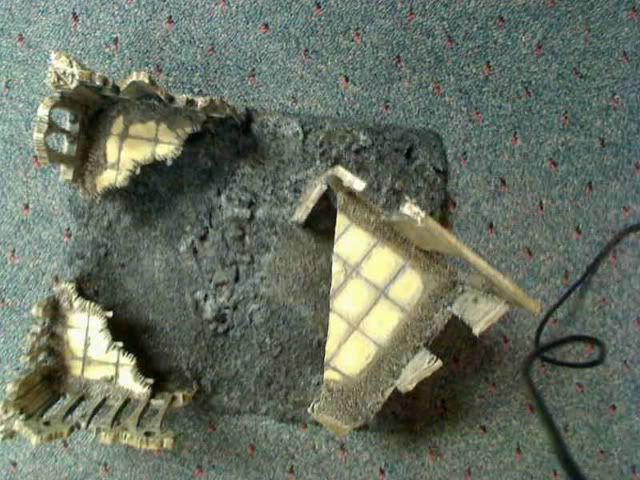 Hopefully kev and I will be making more terrain soon when we get together. But sadly, Gold Demon entries take priority!